Roadline Marking Machines
Hydraulic kneader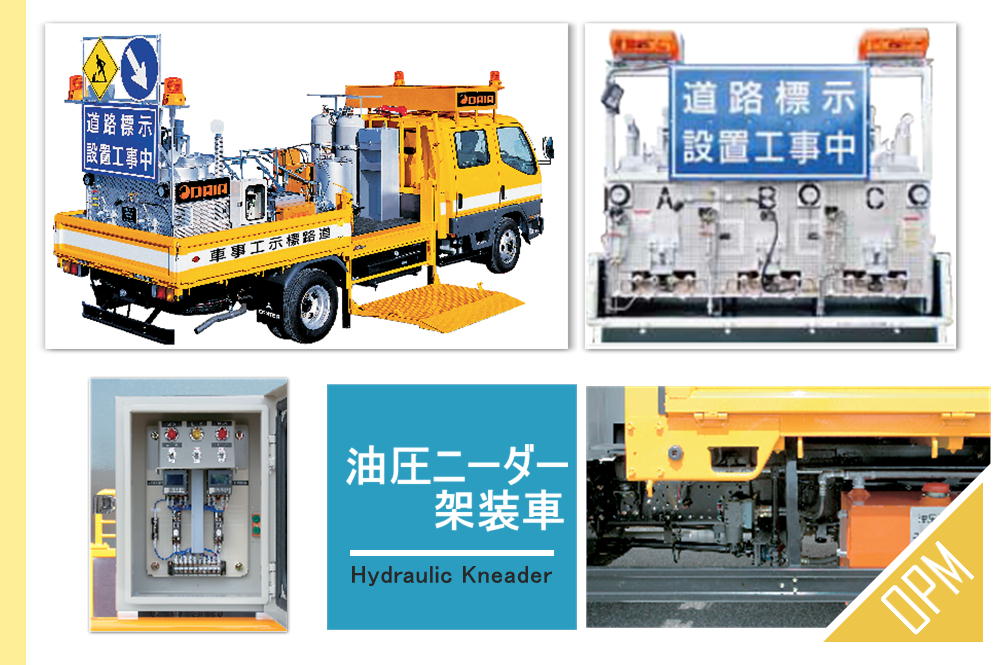 Lightweight, compact, high performance!
For ease of maintenance, longevity, and cost savings, Daia's Kneaders!
EOM Series Electrically heated hydraulic kneader
OPM Series Gas-heated hydraulic kneaders
EPM Series Compact kneader
PSN Series Special kneader
Specially equipped car NEET method For epoxy resin
HHL Series Heat liner
Manual Road Marking Machine (Pushing type)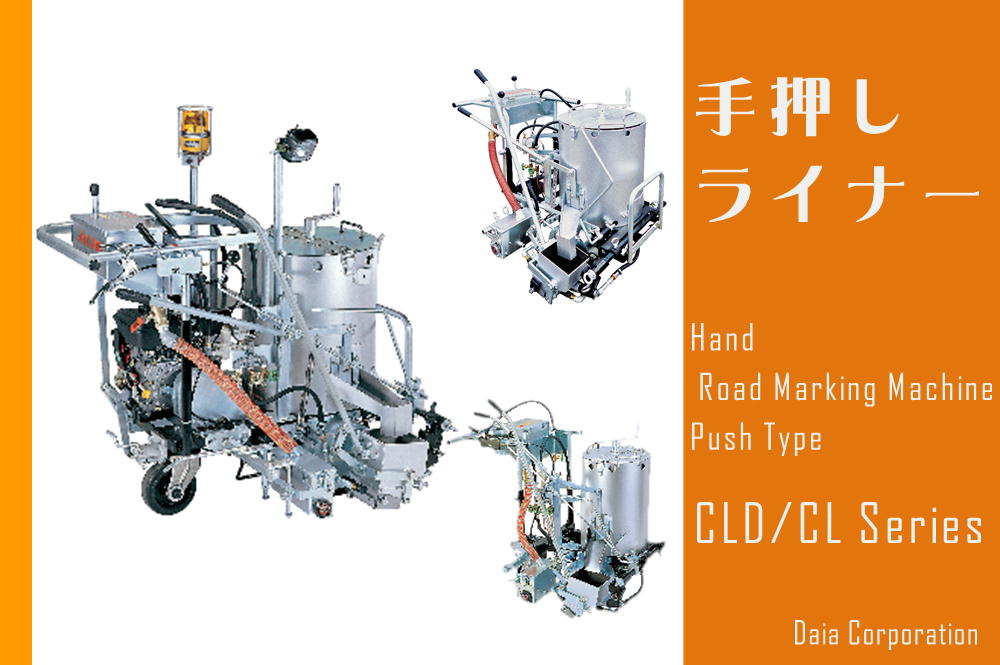 Emphasizes tracking on the road surface.
Best finish on both edges and surface pattern even on rough surfaces.


CLD/CL Series
Manual Road Marking Machine (Puling type)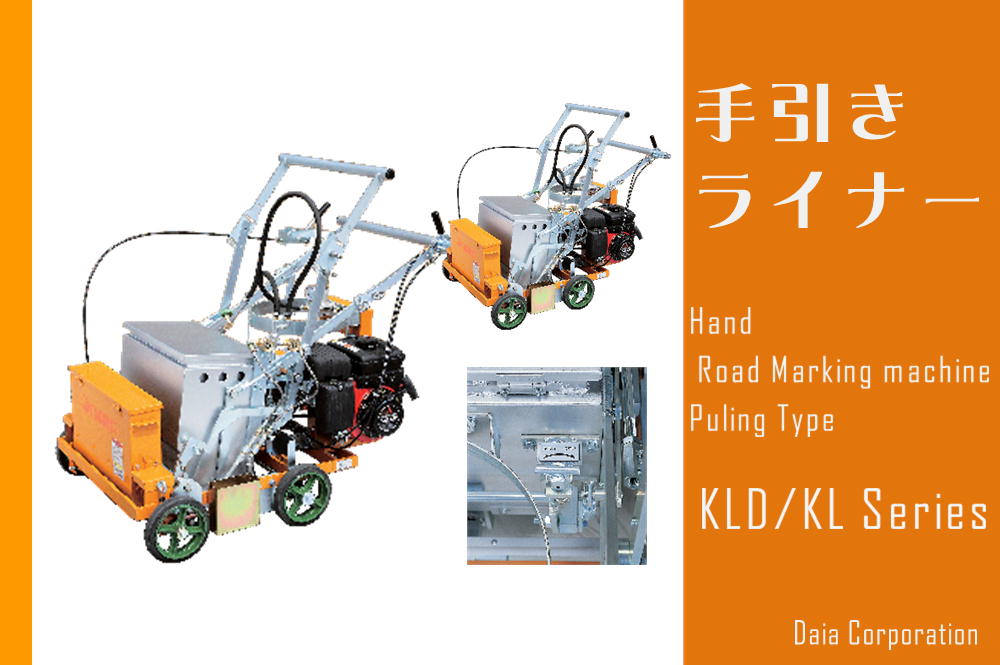 Paint thickness adjustment is easy with the hand handle.
 Lightweight, compact, and easy to operate.



KLD/KL Series
Hot Paint Marker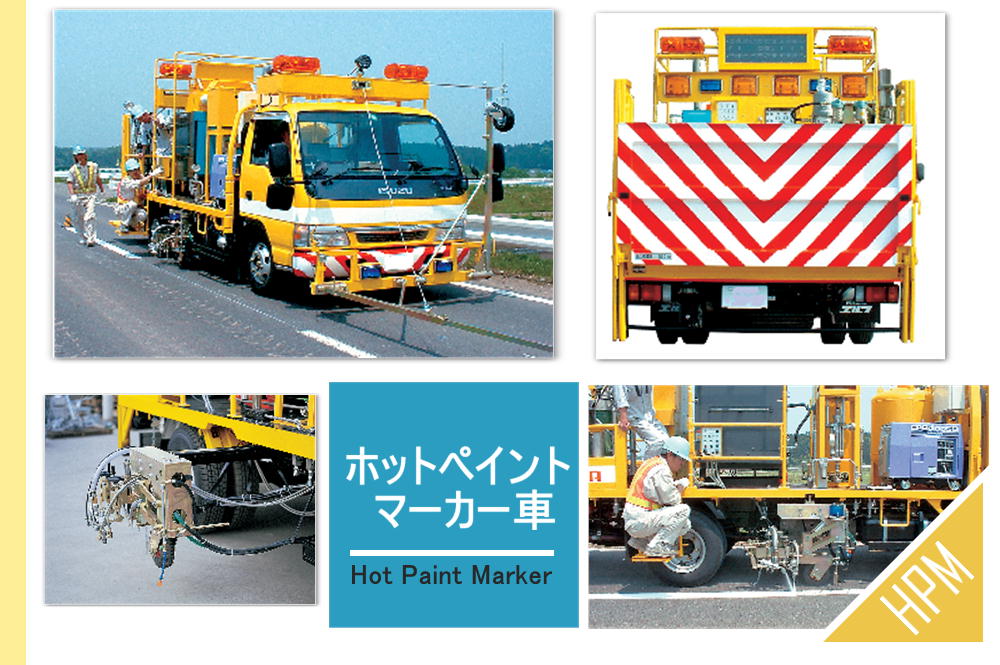 Improved safety, accuracy, and operability.
This model thoroughly pursues this theme.



Hot paint marker
Primer Spray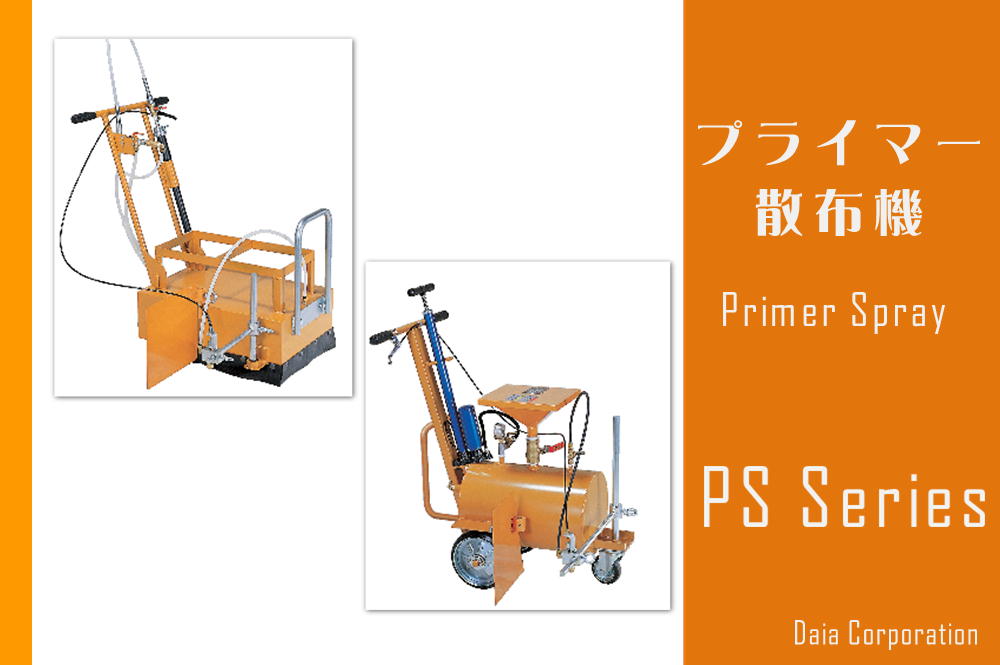 Not only lightweight and compact, but also safely designed for long hours of work!
Related Products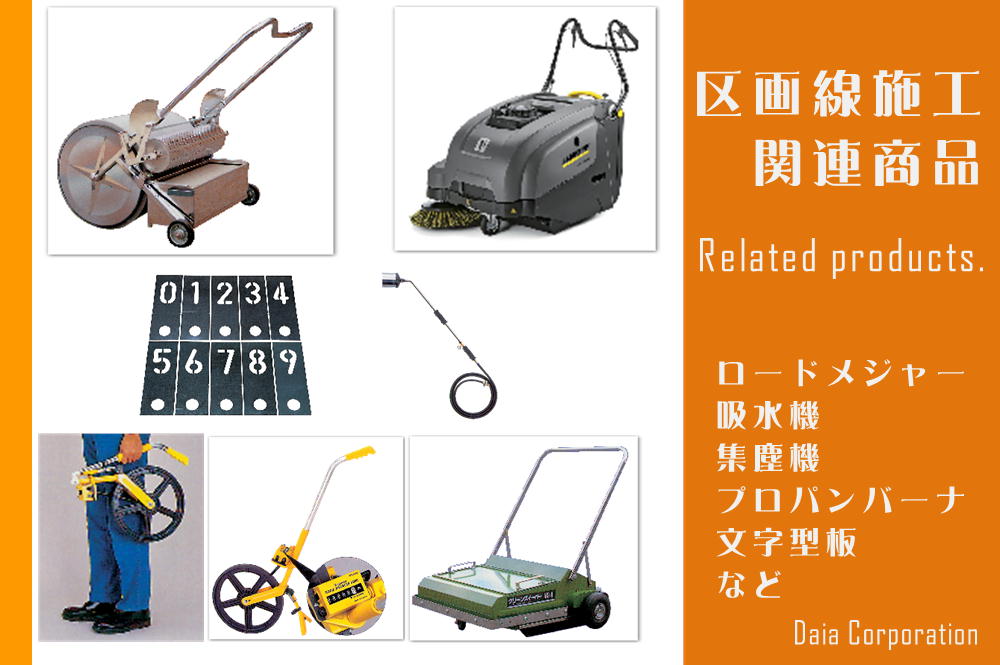 Convenient products are available.
Road Line Remover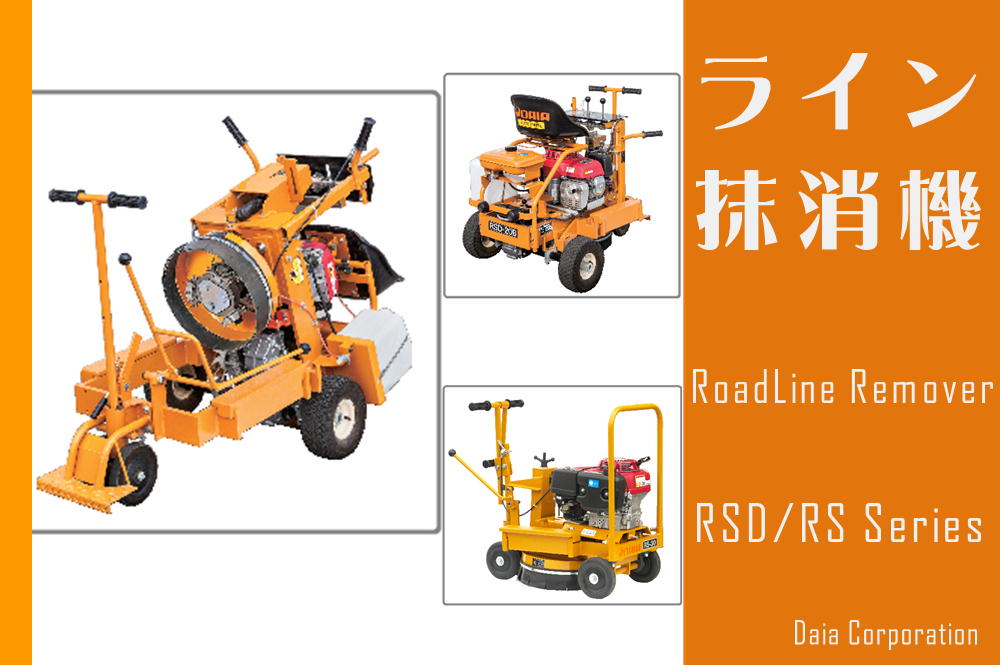 High performance and high efficiency in both manual and self-propelled types. Comfortable operability and ease of maintenance reduce operator stress.
Paint Hand Marker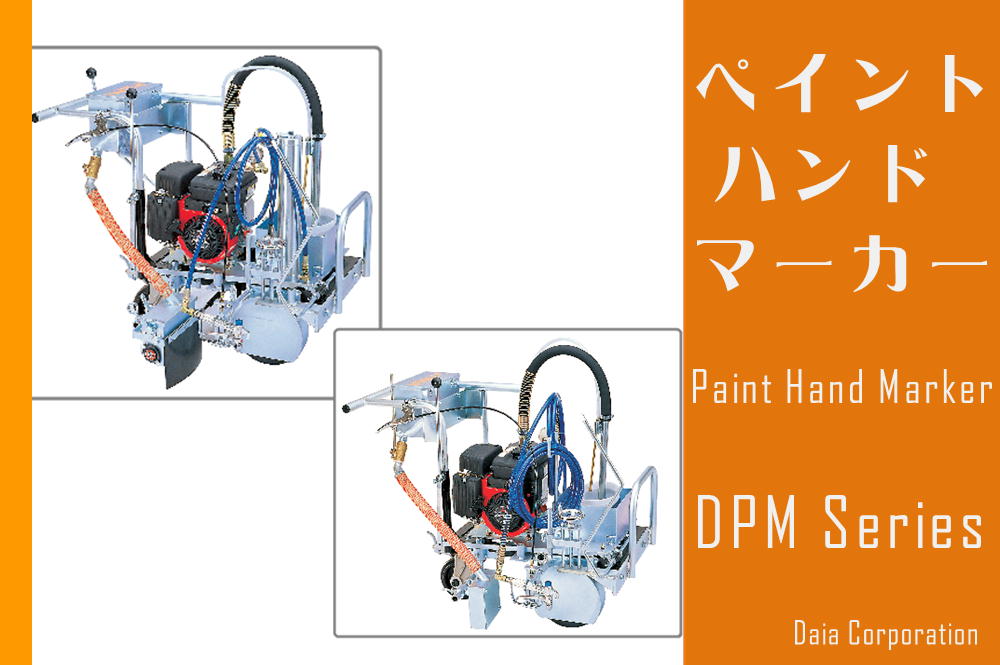 Power is increased with high capacity and performance, and operability is improved.
Straight and curved lines are easy to operate.